Paximune Dietary Supplement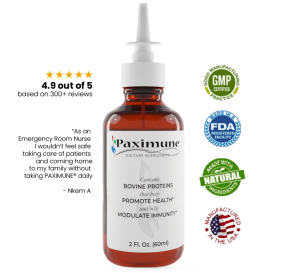 Reason for Taking Paximune
           A person's healthy balance (homeostasis) can be easily upset.  We normally carry thousands of different micro-organisms in our digestive and respiratory tracts, and on our skin.  Additionally we are continually exposed to external micro-organisms that can enter our bodies through the air we breathe, water we drink and food we eat.  It is the immune system that assists us to remain healthy. By supplementing Paximune in our diet, we can help promote health by modulating the immune system to keep our body in balance.*
Rated 5/5 by 1235+ Happy Customers!
Could an Unbalanced Immune System be the Covert Reason Behind Your Persistent Symptoms?
           Medical investigators are rapidly uncovering that chronic health conditions and complaints often stem from inflammation caused by an inefficient immune system. By elevating the presence of this glycoprotein within our systems, we can bolster our innate capacity to combat various viruses, manage inflammation, and establish a harmonized immune reaction. Crafted with the utmost commitment to quality, guaranteeing the absence of harmful substances and contaminants, Paximune® distinguishes itself from others. It is supported by decades of pioneering clinical investigations and committed to enhancing immune well-being.
           Using a few daily sprays of Paximune® can help to enhance your body's innate immunity by supplying a vital glycoprotein necessary for a well-balanced immune response, potentially assisting with:
Reduced occurrence and milder symptoms of colds and flus.
Decreased autoimmune flare-ups.
Alleviated joint and muscle discomfort.
Enhanced energy levels throughout the day.
Improved high-quality and restful sleep.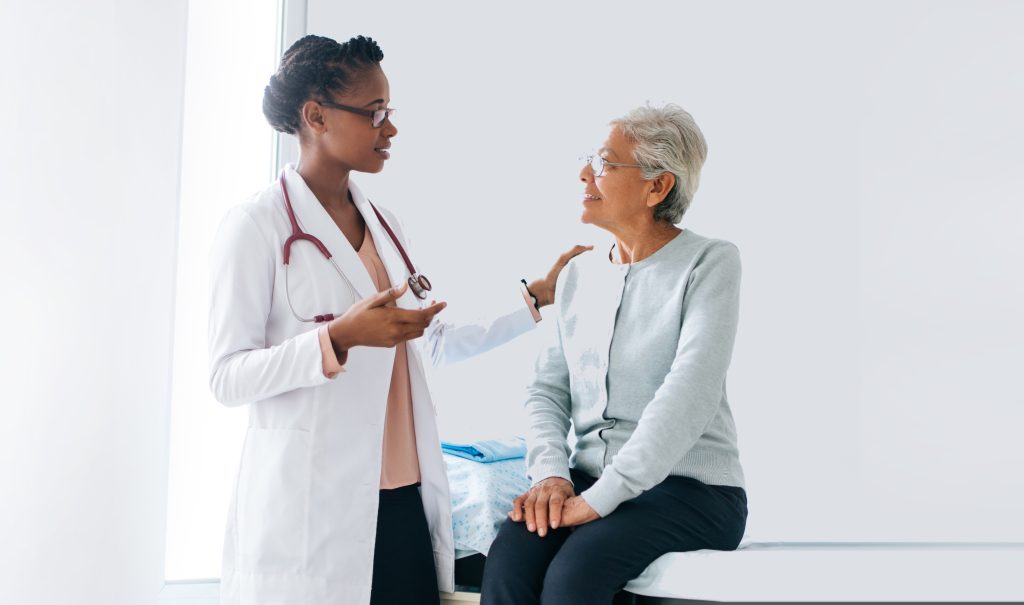 1 Bottle
(1-2 Month Supply)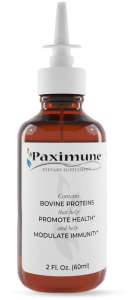 2 Bottles
(2-3 Month Supply)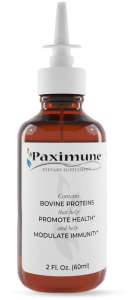 3 Bottles
(3-6 Month Supply)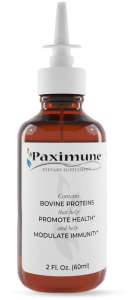 6 Bottles
(6-12 Month Supply)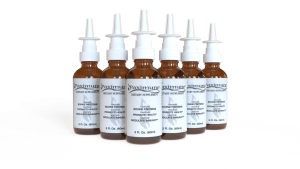 12 Bottles
(12-24 Month Supply)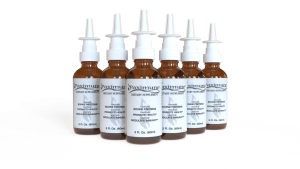 "Since I started taking this dietary health supplement, I've noticed a significant improvement in my immune system. I used to catch colds frequently, which was tough because I'm a teacher, and I'm constantly exposed to germs. Now, I rarely get sick, and I have more energy to keep up with my students. It has truly transformed my well-being."
"I've been taking this supplement for a few months. I work in a busy office, and I used to catch every bug that went around. But the difference it's made in my overall health is remarkable. I have more energy to enjoy quality time with my family, fewer allergies, and I haven't had a sick day since I started using it.
"As a mom of three, I was constantly getting run down by my kids' illnesses. This supplement has been a game-changer. My immune system feels stronger than ever, and I've been feeling more active and healthy. I can keep up with the kids now, and it's made a world of difference for my family."
"I've struggled with a weak immune system for years, and it was especially challenging with my job that involves a lot of traveling. But this supplement has been a game-changer for me. I hardly ever get sick anymore, and I've even noticed improvements in my skin and energy levels. Highly recommended!"
"Between work and taking care of my elderly parents, staying healthy is a priority. This supplement has become my secret weapon against illnesses. It's amazing how much better I feel now. I've experienced fewer colds, more energy, and overall, I'm in the best shape of my life!"
"As a firefighter, my immune system needs to be in top shape. This supplement has given me the extra boost I needed to stay healthy and resilient to the challenges of my job. I hardly get sick anymore, and I feel more confident in my ability to help others. It's been a lifesaver."
"I've always been conscious of my health, but when I became a new mom, I needed to be extra cautious. This dietary supplement has become an integral part of my wellness routine. My immune system feels stronger, and I've noticed a positive impact on my general well-being."
"After years of dealing with recurring health issues, this supplement has been a turning point for me. It's like my body has a newfound strength to fend off illnesses, and I feel more vibrant and alive. I'm now able to enjoy life to the fullest."
"I lead a hectic life with constant traveling for work. This dietary supplement has exceeded my expectations. It has significantly boosted my immune system, and I've felt more balanced and energized. I can't imagine going a day without it, especially with my demanding schedule."
"As a retiree, I wanted to make the most of my golden years. This dietary health supplement has truly been a blessing for me. I've struggled with my health in the past, but since I started taking it, I've felt more resilient. My immune system is top-notch, and I'm a healthier and happier person because of it!"
*FDA disclaimer:
Statements made on this site have not been evaluated by the Food and Drug Administration. This product is not intended to diagnose, treat, cure or prevent any disease. We do not endorse anyone's claim that our product does either. Please consult a healthcare professional for your illness. Do not use if you are pregnant or lactating. Consult a physician before taking this or any dietary supplement.